There have been countless times when we have all made plans about going on a trip with friends and unsurprisingly 90% of those plans failed. Planning trips with friends is one of the most difficult things to do where convincing the ditchers (who ditch despite all the efforts), agreeing to the vacation destination (to which 90% of the people disagree to at the last moment), talking to parents (ensuring other girls are going as well) takes ages, yet the plan remains uncertain till the last moment!
While traveling with friends is one of the most enjoyable moments, before actually experiencing the thrill, fun and adventure with friends amidst the gorgeous peaks of Himalayas, at the tranquil beaches or inside the warm camps near a lake, there is a truck load of "crap" every group member has to go through or makes someone go through, which makes traveling with friends even more special!
Here is what happens when you plan a trip with your crazy gang:
1. Unlimited arguments and fights while choosing a destination
This is the toughest part, choosing a destination to go with on a trip with friends. The most common argument is "Yaar maine wo jaga deikhi hui hai!".  While there is one person constantly searching for a perfect getaway on the internet, there is always one group member who refuses to consider that particular place, because he has already visited it before, and by before, it can also mean 10 or 12 years ago!
Similarly, there is another person, who just refuses to take up the destination suggestion because he doesn't get the "vacation feel": "Nahi yaar, feel nahi arahi!"
2. Paise!
Once a month has passed planning a destination, the second most important part is the budget. For this reason, either the Army walay chacha is contacted for a lavish and fully "shashka" accommodation, or other relatives are contacted, who might have a house at the hill station. If not, then hotel discount deals and offers are searched for on the internet.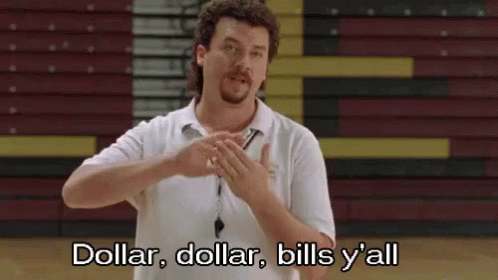 3. Convincing
It takes ages to convince all the so-called busy people and you seem to be the only waila insan who talks to all the parents, and making everyone realize how much fun the trip is going to be. When it comes to girls, the most important task is to convince the parents, "Aunty nahi, aur bhi larkiyan ja rahi hain!"
The tedious rounds of convincing last till the eleventh hour, however the big cloud of uncertainty never stops hanging over the head!
4. The Excuses
The most enthusiastic travel guru, in fact the first one to plan the trip is usually the first one to ditch as well and there is a long list of excuses which the ditchers go through before choosing the most appropriate bahana for ditching:
Yar Ijazat Nahi Milegi!

This is the most commonly heard / used excuse which no one can really challenge. Everyone knows it is the safest phrase to use every time one does not feel like going.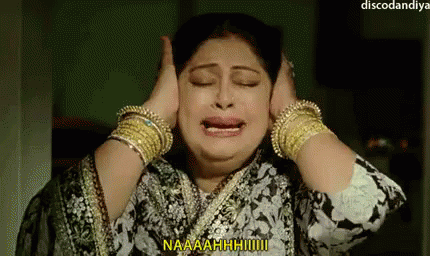 Yar Cousin ki shadi agai hai

Dude, weddings are not planned in a day or two.  Plus, the cousin emerges all of a sudden from a hidden family, never talked about before!
"Wo" Mana karte hain

When it's not ammi, it's "wo". Because your friend is engaged or married, this is the safe phrase which is used and cannot be challenged by anyone, because it is "Wo" we are talking about.
Yar office ki chutiyan khatam hogai hain

This person always has all his paid leaves exhausted one week before the trip, and the next time you log onto Facebook, you see his check-ins in a different city. WOW!
Choro yar itni dur kia jana, aisa karo trip ki jaga lunch karleite hain

This excuse, literally requires an applause. The comparison between a trip and a lunch is the key feature here, which can only be done by a   genius. Just focus!
Yaar seedhi si baat hai paise nahi hain

This person is always looking for ways to travel for free. Not this time bro!
Travel Sickness

Lastly, "I don't go on trips, muje travel sickness hoti hai". This excuse is evergreen and is the most epic way to ditch! 
5. The Big Dhamki
"Agar tu na gya tou deikhin" is the greatest dhamki of all which is given to that person who has the most logical reason on this planet for not going: "Yar miss hai, mera mood nahi ban raha". The whole group pounces on this very individual by giving this dhamki and abusing him/her. Caution: This dhamki can do miracles for some and massively fail for others.
6. Shopping Lists
For girls, there is always a shopping list attached to the word "trip". From new shoes to new clothes and frequent trips to Roop Singhar to buy high quality SPF 60 sunblocks, girls always make sure they have everything with them to look perfect on the trip. Also, fashion comes way before practicality!

7. Luggage and Makeup
No if's and but's, a girl's suitcase would always be twice as heavy as a guy's. Behind that luggage is a week's planning, not on what to keep but how to adjust everything in one giant suitcase. From straighteners, lip balms, face wash and medicines, everything is pre decided and split among friends to bring, because obviously sharing is caring!

8. USB & Aux Master
One person is always an unannounced in-charge of arranging a USB for songs and an aux. The same person also maintains his role as a DJ on the trip who knows what kind of songs everyone would like to listen, despite one person constantly screaming "AFREEN laga de yaar!!"
Had enough of it already dude!
9. Snacks Bag
A person who does not munch while travelling should not travel at all! Whenever a trip with friends is being planned, there is always a snack bag with all the Fruitella's, Lays, Oye Hoye's in it, and the biggest foodie of the group is usually the one who has the bag (which finishes half way through the trip)!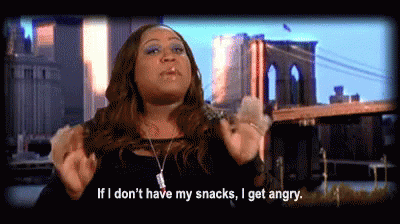 10. Yaar Google Maps hai na!
Why fight on which route to follow while planning the trip, when we have Google maps? Little do they know that completely relying on Google Maps can lead them nowhere but here: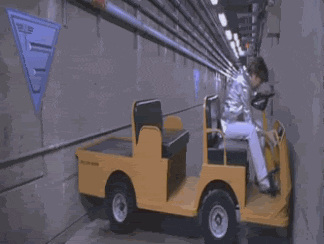 11. Seating and Room Sharing Plan
"Main pehle bata dun, maine tumhare sath bethna hai" or "Khabardar muje chor ke us ke sath room share kiya" is how seating plan and room sharing is decided in private conversations, before officially announcing in the main friends travel planning Whatsapp group.
12. Cursing That one person who ditched and took 3 other off the plan
This is bound to happen every single time! There is always one group member who ditches at the last moment and because he is not going, two or three others refuse to go.
Dude, come on, there are others going as well!
13. When the planners reach a boiling point
Because of all the chaos, the planners go nuts and reach a point where they can literally start pulling their hair. They will just put the message below, in a serious yet polite tone and all of a sudden everyone will behave like nothing happened and act all innocent!
What drama!
14. The DSLR's and Selfie Sticks!
While planning the trip, the DSLR and selfie stick reminders are persistent and special attention is giving to those members of the group who have them, because obviously lots of new "DP's"!
While planing a trip with friends can be a pain in the neck, it is also one of the most fun times which one always cherishes!
#TravelwithyourGang!