Ever heard of a mysterious Barnum-inspired-half fox and half women telling fortunes from 1977? Unbelievable as it is, Pakistan is filled with some of the most unusual places you can imagine. From ancient cities to the most dangerous bridge in the world to Ship Breaking Yard of Gaddani, discover some of these mysterious places, that will leave you reeling in anticipation and perplexity!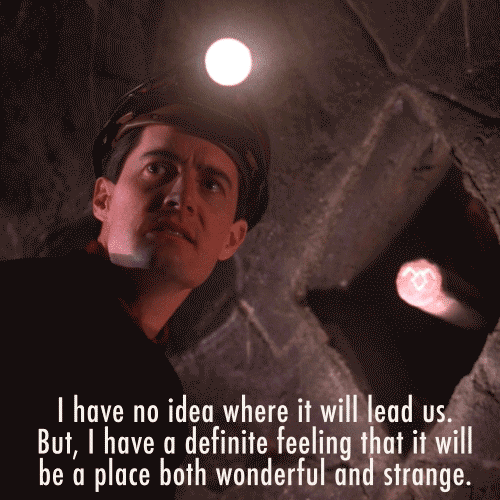 Mumtaz Begum – Unusual Places in Pakistan
Resting in a pavilion known as the Mumtaz Mahal, is a creature by the name of Mumtaz Begum. A lounging fox with the head of a woman who can see the future and provide solid predictions.
Tops our list of unusual places in Pakistan, Mumtaz Mahal is the place to be. In reality, no such creature exists, but Mumtaz Begum is performed by Murad Ali, a man who inherited the role from his father who was known for his love for supernatural. Every day, Murad Ali concocts a thick layer of makeup and bright red lipstick and crawls into a box beneath the cage, protruding his head through the hole in the top to make it look as though his head is attached to the fox carcass next to him. A shawl is placed around Murad Ali's head to hide the connection. This creature is also referred as a kitsune, a common subject in Japanese folklore. Visitors from all over the country visit Mumtaz Begum for advice related to everything including exam results to visa approvals.
Ship Breaking Yard of Gadani – Unusual Places in Pakistan
True to its name, Gadani is the third largest ship breaking yard in the world. This is the beach where ships go to die. 
You can find dismantled small boats to iron fleets scattered on the beach. Dragged ashore by locals to gather scrap materials, Gadani is a graveyard like none other. A perfect destination for explorers, history aficionado's and especially the mechanically inclined to take a look at the now mostly useless fleet of ghost ships.
Makli Hill – Unusual Places in Pakistan
Makli Hill is one of the largest necropoleis in the world. Located over an area of 26000 feet atop a Pakistani hill, this graveyard is a marvel enamoring beautifully designed crumbling tombs.
From 14th to 18th-century Makli Hill was used as a communal burial site by local royalties. Each new succession of rulers would build elaborate and hand crafted burial structures differing other graves. Around 120,000 people are said to be buried on the hill top. History buffs and mystery enthusiasts can find a collection of four distinct periods of creation corresponding to the ruling society of the time.
Tomb of Ali Mardan – Unusual Places in Pakistan
This beautiful historical mausoleum can only be accessed via 1000 feet long alleyway.  
The tomb was originally built in 1650s and holds the remains of the former governor, Ali Mardan Khan. The ruler is famously known for his sovereignty in Kashmir, Lahore and Kabul in the 1600s. In its glory, the tomb was beautifully covered in intricate designs and surrounded by lush green gardens. However, the monument is now surrounded by railway yards. In order to give people access, there is a 1000 foot long passageway created using bricks that enclose a narrow alleyway path.
One of the best things to do is explore and unravel mysteries! Nevertheless, Pakistan is filled with picturesque beauty and a conundrum of places with enigma, that will generously fuel your love for exploration!
Whether traveling for business or leisure, Tripkar.com ensures that our customers get the best possible accommodation, a comfortable stay and a pleasurable experience throughout, at the cheapest rate. With more than 1,200 hotels in Pakistan onboard, we have some of the best Pakistan hotels as our partners including Serena Hotels, Avari Hotels, Hotel One, Best Western etc. Therefore, we guarantee the best possible prices of hotels in Pakistan to our customers.

Our staff is available 24/7 to facilitate our customers regarding hotel booking Pakistan and tour planning services. Our aim is to become a one stop shop catering to all the travel needs of our customers. You can get in touch with us for any travel advice and for all your booking needs by calling at 0348-1118888 or 0324-8747527. You can also drop us an email at support@tripkar.com with any query or suggestions.