Overshadowed by propaganda and a wave of terrorism, Pakistan is a country which one HAS to see for himself/ herself in order to get the true picture. It is a place full of unusual yet amusing things to experience: five people squeezed on one bike, cricket in the streets, fresh orange coils of jalebi piled up on a piece of newspaper, children swimming in the canal during summers to fight the scorching heat of the sun, the tinkle of colourful, shiny bangles on Eid, the scent of mehndi on Chand Raat and happy faces dancing on the roads to celebrate the Pakistan victory in cricket against India. These are just a few things which if seen in real will make you wonder "Is Pakistan really that beautiful?" For make believe, here is a list of crazy things to do as a tourist in Pakistan: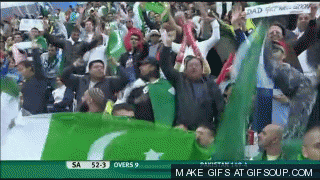 Here is a list of must-do crazy things apart from the usual places to visit, to experience the true essence of Pakistan:
1. Attend a Wedding
Yes, desi's are known for their big, fat desi weddings (BFDW – yes now it's a proper term!). So the first and foremost thing on the list would be to experience the colours, enthusiasm and cultural festivities of the occasion. From the traditional rasms and fully prepared medley dances, to random moves on the beats of the dhol and of course the heavy and flashy, lehnga cholis (worked upon since months!), a desi wedding is much more than just two people ready to spend their lives together. It is an event, more for the relatives and friends than the couple itself – yes that is true!
Moreover, a lavish dinner is what the attendees look forward to the most. It is usually considered the most important part of the wedding. If the food is not good, apparently the whole purpose of the function dies, literally, because we Pakistanis take food seriously, very seriously!
With that being said, a Pakistani wedding is one of the most enjoyable things to experience. Your trip to Pakistan without attending a Pakistani wedding would definitely not be complete.
2. Visit a Pind
For an amusing experience, one of the craziest things to do as a tourist in Pakistan is to experience life in a village (called pind, locally) with beautiful green fields, houses of mud and the traditional makai roti and saag. Although, because of the cow dung, still used in the villages, it might be smelly in some areas but the cool breeze and orchards full of fruits will make you feel awesome!
3. Eat, eat and eat!
One of the craziest things to do as a tourist in Pakistan is to EAT! we the Pakistanis take food very seriously, and it involves both, eating and making others eat. So when you are here in Pakistan, you are not allowed to say "NO" to food. Even if you do not feel like eating, be prepared to be asked 5 to 10 times to eat a particular thing. Also, there may be times when you are not asked anything, but get food in your plate, in fact a lot of food in your plate!
Although most of these items can be categorized as street food but just make sure you tag along a Pakistani friend of yours who can guide you about the famous places to try these things from:
Biryani

Courtesy: media.tenor.com
If you are not fond or used to of having spicy food, then keep a big bottle of water with you while you are on the mission to try the most loved dish of Pakistan, Biryani. It is a perfect one pot meal consisting of chicken and rice cooked in a rich blend of traditional spices.
Kulfi

Courtesy: Annam's Recipe
This is our traditional ice cream, with almonds and pistachio. A kulfi is basically made with milk, sugar, thick cream and khoya. Sometimes it is also covered with a layer of shredded coconut which adds to the taste. They are readily available on the local streets and are a must try especially if you have a sweet tooth.
Jalebi

Courtesy: mediaresources.idiva.com
These perfectly glazed sweet orange coils taste best when freshly taken out of the pan. You will definitely love the taste if you love hot desserts.
Tikka

Courtesy: Nomnomdiaries.com
Pakistan is known for spicy chicken tikka, seekh kababs, and a variety of barbecue items to choose from. Each barbecue item is different from each other but finger licking good!
Karahi

Courtesy: mylahorisweets.com
Pieces of chicken cooked in different traditional herbs, spices and yogurt is what you cannot afford to miss especially if you are in Lahore. Make a combination with naans, freshly baked with kalonji on top for an outclass taste which you will never forget!
4. Visit Wagah Border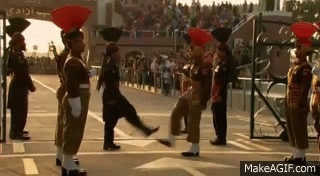 In Pakistan, there is absolutely no way you can miss the famous parade at Wagah Border (the border between Pakistan and India). That is definitely a sight worth NOT missing. You will get goosebumps looking at the enthusiasm and patriotism among the people cheering at their soldiers while they lower down the flag. Also, the Chacha Pakistan will definitely keep you amused before and after the parade!
5. Celebrate 14th August
This day is what will give you a true picture of the Pakistani people. As soon as 12.00 strike the clock, you will see a rush of motorbikes, kids dancing on the streets, decorated with national flags, fireworks, dhol walas and huge speakers thumping with national songs. The whole city gets lit up with lights and the canal (in Lahore) looks absolutely gorgeous!
Also, you can enjoy Azadi Discounts at different restaurants and shopping outlets. So yeah, we take every opportunity to celebrate Independence Day in the most enjoyable manner.
6. Learn Urdu Phrases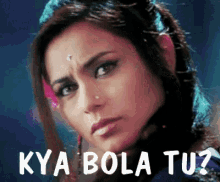 Trust me, you will have a lot of fun learning Urdu phrases. Also, the best part is that you can always figure out when someone is talking about you, or else you will just have to sit there and wonder, because you know what, we do talk about people who do not know Urdu, but not in a bad way, guaranteed!
7. Visit a local Bazaar
If you love shopping and buying presents for your friends or family back home, visit a local bazaar and you will not regret. You will find really nice things including traditional jewellery pieces, khussas, shawls, strolls and souvenirs at an unbelievably low price with still more room for bargain. You are a lot likely to enjoy the hubbub of the bazaar where you'll notice fruit vendors sitting at every nook and corner of the street with a stand consisting of shiny fruits piled up neatly.
8. Visit at least one historical place
Love architecture? Pakistan is FULL of history and architecture of different eras, from Mughal Sultanate and Indus Civilization to the Buddhist Dynasty. Therefore, you will have to visit at least one historical place in Pakistan which is likely to blow your mind, especially the Mughal architecture.
9. Visit at least one Northern Hill Station
This is a MUST!
One of the best things to do as a tourist in Pakistan is to explore! Northern Pakistan is nothing less than paradise on Earth and consists of some of the wonders of the world, including the highest paved road in the world, the Karakorum Highway, highest cold desert in the world in Skardu etc. The beauty of these places will drive you crazy and you would want to stay there forever.
Once you visit Pakistan, you would definitely come back, my word!