Who doesn't love a freshly brewed cup of coffee during misty winter nights? Tripkar brings you a list of best coffee places in Lahore for you to enjoy and dwell into a cup full of flavors:
Chai, Kaafee aur Siasat
One of the best places to enjoy a brewing cup of coffee, Chai, Kaafee aur siasat is an ideal place where you can discuss politics over a hot cup of coffee or tea. The coffee house is known to provide a haven for aspiring writers, journalists and poets to interact with each other and share there inspiring wisdom. There is an exclusive 'Speaker's Corner' where you can voice your opinions and have discussions. From comfortable setting to an intellectual space Chai, kaafee aur Siasat is the place to be. The coffee house is famous for offering a variety of coffee flavors. You can also try out a trio of flavors ensued as one, including pumpkin spice latte infused with cream and house made syrup.
Cafe Page 102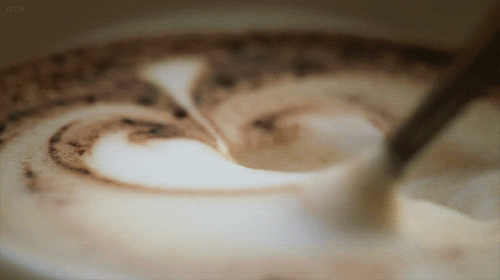 A real stop in the coffee crowd, Cafe Page 102 is known for trying out new and infused blends of brewing coffee. The cafe offers a bit of everything from savory dishes to a comfortable ambiance to a variety of coffee flavors, Cafe Page 102 is a perfect option for artsy people. Daring to be different, the cafe offers not one but three different roasts for you to enjoy. A recommended roast for all the sweet-toothed coffee lovers would be the cafe's own signature roast which is reminiscent of caramel.
Sweet Affairs
If you are looking for scrumptious flavors and a flair for flavor, Sweet Affairs by Sania Waqar is the place to be. One of the best coffee places in Lahore the cafe offers heavenly cupcakes served with a hot cup of coffee, boasting with flavors. The flamboyant cafe menu is full of unique and tasty compositions. From chocolate sips to flavored lattes to irresistible wild coffee shakes, Sweet Affairs will fulfill your coffee craving till your heart's content. You can also relish the cafe's signature BrickOven Pizza with a palatable range of toppings including Mexicano, Buffalo Cheese and Four Cheese. Coffee lovers can enjoy a variety of flavors and roast infusion including Hazelnut Latte, Cookies and Cream Cappuccino, Absolute Vanilla and various other tasty concoctions.
Coffee Planet
Coffee Planet started its coffee venture in 2005 with its first cafe in UAE. Also known as 'Coffee Universe' the place vividly lives up to its name. Coffee Planet aims to promote the finest Arabica coffee a tasty blend of flavors. For coffee enthusiasts there is no better coffee house. You can enjoy an infusion of different blends including Italian ground, Burundi, Arabica, Velvet Infinity and Decaf Rise. As interesting are the flavors, the coffee Planet is known for its specialty. Where in the company imports 100% organic Arabica beans from Africa, the coffee cup not only offers flavor but also brewed freshness.
The Second Cup
Whether your drink of choice is a warm, handcrafted latte or an icy blended treat, The Second Cup is one of the best coffee places in Lahore, boasting with unique flavors. The Second Cup goes back to the origins of artisan coffee roasting and blends it with unique concoctions, difficult to resist. The coffee house was first established in 1975, Toronto, Canada and has been living up to its name since then. The coffee beans are imported from the mountains of Costa Rica and distant lands of Africa. From flavorful light roast to irresistible aroma of medium roast, The Second Cup is every coffee enthusiasts dream come true.