What is a better way than to spend your vacations with your loved ones amidst turquoise blue lakes and mountain scenery! Camping is a great way to rejuvenate and revitalize your senses. Whats not to enjoy? The great outdoors, peace and tranquility and the camp fire. Here is a list of fun camping ideas to make your experience revivifying!
1. Camping Checklist
If you are planning a camping trip, start with a checklist. List down all the essential items to pack in order to make your trip more fun and comfortable. For your ease there are various printable camping checklist available online.
2. Waterproof Shoes
Here is a ridiculously easy way to waterproof your canvas shoes using nothing but beeswax and a blow-dryer. All you need to do is rub bees wax over the shoes and blow dry it until it forms a protective cover. This will not only protect your shoes from getting wet but will also keep your feet dry and warm.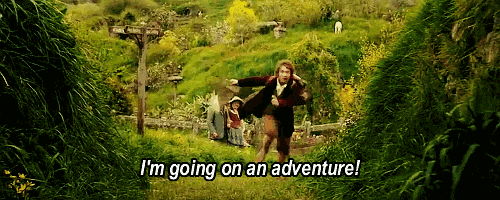 3. Organize your Cooking Pans
With a belt and some hooks you can easily hang your pots and pans.
4. Hand Washing Station
Camping may be fun, but when kids are involved, special attention to hygiene is required. You can make your own hand washing station using a few common items including a big water jug, bungee cords, soap dispenser, paper towel and holder. You can easily assemble the hand washing station just like the picture shown below.
5. Mason Jar Torches
One of the most important items to pack for your camping trip is a torch! You can make your own torch that will light up the camping area as well as repel bugs and insects with its smell.
6. Mosquito Trap
While camping provides you with various opportunities to dwell into the wonders of mother nature, mosquitoes and bugs can make it a very painful experience. You can make your own mosquito trap with the use of easily available items including a plastic bottle, yeast and brown sugar. Cut the plastic bottle in half and use the cap side as a funnel. Dissolve brown sugar in hot water and let it cool. Pour the mixture in the bottle and dissolve yeast. Yeast is one of the most important ingredients as it generates carbon dioxide which attracts mosquitoes.
7. Make Your Own Match Box
Here is an easy camping idea which is extremely handy and useful. All you need is a plastic box, match sticks and sand paper. Glue sand paper on the plastic box and you have your own handy match box.
8. Store Spices
Use tic tac boxes to store a variety of spices. The small boxes are air tight and easy to carry.
9.  Rocket Grill
One of the most useful camping ideas is to use an empty tin to make your own grill. As shown in the picture, cut slits around the can to create a large opening to hold charcoal. Place a grill on top to start cooking. One of the best camping ideas that can be implemented and improvised according to your needs.
10. Hillbilly Washing Machine
Yes! you can make your own washing machine within 10 minutes. While camping, if you find the need to wash your clothes here is an easy solution! All you need is a bucket and a traditional-style toilet plunger. With some good old elbow grease and some detergent you have your own hillbilly washing machine to go.
Plan a hassle free camping trip with your friends and family using these simple ideas!