Mount Everest known as the mighty 'temple to the human ego' is the highest mountain peak in the world.
As the sun goes down, a fresh layer of snow lies on the ground, a truly picturesque view is accentuated: 'The tallest mountain on Earth, Everest, vast and foreboding, covered with massive rocks and ice, ferociously condoning 100 mph-plus winds of the jet stream'. Enchantingly unreal looking the mighty Everest, has ever since been visited by climbers in their conquest to conquer the deadly summit. One such conqueror is none other than Muhammad Ali Sadpara, one of the top mountaineers, whose aim is to conquer the Everest; without oxygen.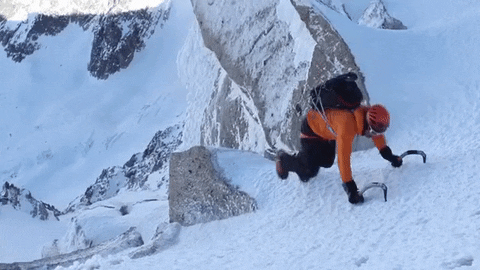 This isn't Ali Sadpara's first attempt. The mountaineer conquered, the savage K2 mountain in February 2016 without oxygen. Addressing a press conference, Ali Sadpara plans to fly to Kathmandu and finish his expedition by March 2018. The renowned climber has asked the whole nation to pray for his health and a successful mission.
Along with Sadpara there are two others who will be joining him for the conquest. Alex Txikon and Simone Moro will travel with Sadpara to surmount the mighty Everest in the coldest season of the year. Their idea revolves around ascending Mount Everest without the use of artificial oxygen. So far, Sherpa Ang Rita was the only one who could conquer the Everest without oxygen in the winter of 1987.
Besides oxygen being the prime inhibition of living beings, the other impediment is the cold. The climbers will have to go through a lot of obstacles including strong winds and hurricanes. The intensity obviously, will have to be taken into account. The team will take measures to include weather forecasts in order to be prepared.
Muhammad Ali Sadpara started his career as a porter and used to carry 25 kilograms of equipment for foreign mountaineers. His sheer dedication ignited his wish to climb and conquer some of the highest mountain peaks in the world. His dream included hoisting his beloved country's green flag on the mountain peak which he successfully completed back in February when he conquered K2. Sadpara and the team famously climbed the killer mountain after a failed attempt in 2015. He is optimistic about his chances to conquer the mighty Everest without the use of supplemental oxygen.
We wish them luck!