Mauritius is nothing less than heaven on Earth. Apart from glittery sand, tranquil sapphire blue waters and upscale luxury resorts, Mauritius offers a number of unconventional and unique travel experiences for adventure lovers. If you want to enjoy the sun at a dreamy beach, surrounded with palm trees and enjoy extensive meals at world – class restaurants, then Mauritius is the place for you. However, if an upbeat, exciting holiday is what you are looking for, with snorkeling, zip lining, horse riding, hiking and water sports on your list, again, Mauritius is the place for you. Meanwhile, if you are looking for a wildlife observatory escapade, Mauritius has a diverse species of birds, dolphins, sharks, tortoise etc. again scoring high on the travel bucket list. When it comes to food, Mauritius has been winning plaudits for its excellence in food when it comes to fine dining or beachside shacks serving curries and freshly caught fish!
Places to Visit
Chamarel
Chamarel is a little village located in Savanne district. It is one of the places which attract a number of tourists due to the beautiful places nearby. Two of the most visited places include the highest waterfall in Mauritius, which is of 100 metres and 7- coloured earths. The Chamarel Falls is a perfect scenic spot where you can climb up the stairs to the viewing platform and find an awesome view of the waterfall as it hits the pool 100 metres below.
Besides, the 'Seven Coloured Earth', is basically made up of sand dunes of various distinct colours including reds, browns and purples. This strange yet beautiful phenomenon is due to the cooling of volcanic rocks at different temperatures.
Grand Bassin
Grand Bassin is an extinct volcano, now known as the most sacred Hindu place on the island. The place consists of a magical lake at 1800 feet above sea level with a temple dedicated to Lord Shiva. It also consists of a majestic statue of Shiva, about 108 feet tall, attracting tourists for religious purposes as well as for a nice trek in the mountains.
Pamplemousses Botanical Garden
If you are fond of a wild and natural sightseeing, then this place id more than perfect for you to visit. Also known as Sir Seewoosagur Ramgoolam Botanical Garden, The garden is spread across 60 acres of land and consists of a variety of palm trees. One feature that makes this garden special is its giant lily ponds, native to only South America. There are tadpoles and frogs, fruit trees with bats hanging from the delicate branches, fresh water lakes with over sized turtles and fishes, giving the garden a Madagascar look. The garden also consists of trees planted by famous personalities such as Nelson Mandela and Indira Ghandi.
Grand Baie
Grand Baie is known as the main hub of tourists in Mauritius. It used to be a small fishing village 20 years ago however, it is now called Le Trop sometimes due to the incredible entertainment this place offers. There are a ton of things to do here including sparkling beaches, interactive L'Aventure du Sucre museum, the Aquarium, diving, sailing, waterskiing and windsurfing. Besides, nice restaurants consisting of a range of fancy and simple meals make this place popular among tourists.
Domaine de L'Étoile
This is one of the places where you are likely to enjoy the most if you are fond of fun physical activities in a natural environment. Domaine de L'Étoile is an eco-playground which used to be an old sugar estate. There are countless activities to indulge in, including horseriding, quad biking, buggy trips, archery with a scenic view of Bambous Mountains. Besides, self guided treks, zip line circuits and kids' village will not only make your day fun, but would also keep your kids happy through the day. Surrounded by cinnamon tree forests, the place is definitely worth a visit. Also, the authentic Mauritius buffet lunch is what you cannot afford to miss there.
Things to Do
Shopping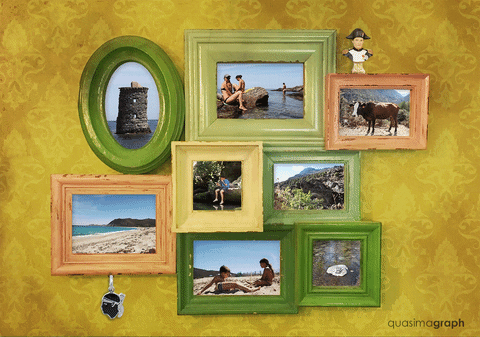 Mauritius has an awesome reputation when it comes to shopping. From shopping centres and duty-free shopping marts to craft markets and hawkers on the beach, Mauritius has something in store for all kinds of shoppers. Some of the best souvenirs to take home from Mauritius are handmade crafts, jewellery, perfume oils and even flavoured tea bags and freshly ground coffee. For all the ladies out there, prepare yourselves for a lifetime experience at the Diamond factory, where the craftsmen would be waiting to prove their skill set to you.
Shopping in Mauritius offers a very high value for money along with  an unforgettable experience.
Massages & Spa
Mauritius is known for massages and spa facilities. Your trip to Mauritius will be incomplete without a visit to spa for special hand-picked spa treatments. The treatments are 2 to 5 hours long, relaxing sessions where you can choose from a number of massages, including Chocolate Treatment, Detoxifying Treatment, Balinese massages, Full Body Beauty Ritual, Top to Toe Spa etc. So you can make your holiday special by dedicating some time to your body.
Food
Mauritius food is inspired by various ethnicities residing on the island. There are a number of fancy and regular restaurants which offer a range of authentic Mauritius cuisine for tourists to enjoy. Few of the must try eateries in Mauritius include Domaine Anna for typical traditional style, European and Chinese cuisines, The Rivoli Restaurant for Italian food and of course street vendors at Port Louis for local style seafood.
Mauritius Visa Requirements
Visa Application Form (Dully filled-in & signed with by Applicant).
Original Passport and Copy of its first page (Must be valid for more then 7 months at the time of travel).
Copy of CNIC / B Form.
4 latest passport size photographs – White Background.
At least 6 months latest Attested Bank Statement with closing minimum balance of Rs. 300,000 along with account maintenance letter.
Request Letter from applicant with clear description of propose of visit on company letter head or any other.
Copy of NTN and Chamber Of Commerce Certificate required (If Business man).
Confirmed Return Tickets.
Confirmed hotel reservation or sponsorship letter duly signed by Mauritian sponsors in original and to be sent by DHL along with most recent Utility bill- Water/Electricity- maximum one month old + copy of identity card duly attested by local police station in Mauritius/or the Protocol Section of the Ministry of Foreign Affairs, 9th Floor, Newton Tower, Port Louis.
So, compare your Mauritius flight rates, stops and airlines here and pack your bags for Mauritius!