Bakra Eid is here and so is gourmet foods and tasty family feasts! Eid al Adha is all about celebration, gratitude and food- loads and loads of sugar dipped sweets, scrumptious bite-size appetizers and delicious entrées. All foodies aboard, here is a list of meaty dishes for you to try and entice everyone!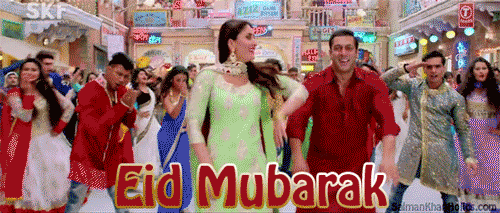 Stewed Beef Rendang
Yes! the name sounds unusual but stewed beef rendang is a famous Indonesian dish. The succulent beef stew is cooked in coconut milk and spices until the meat is melt-in-your-mouth tender, caramelized and Eid-ready.
Kabab Biryani
No festival is complete without biryani and Pakistani's are known for their endless love for biryani. For those of you who love to experiment here is a new variant of the dish to try!
Mutton Shahjahani
As the name suggests this creamy and juicy mutton dish dates back to the Mughal Era! Mutton Shahjahani is known to be one of the most favorite dishes of the famous Mughal Emperor, Shah Jehan. This mouth watering dish includes lots of cream and yogurt and is delectably infused with spices, making it a star dish of any festival.
Kesari Nargisi Koftas
Here is a foodie- dream-come-true! This meaty dish includes boiled eggs enveloped in juicy beef kababs and spicy gravy!
Camel Meat Pepper Roast
Camel meat is widely known for its medicinal properties. The meat is naturally salty and tender, making it gustatory for people! This Eid, try the Camel Meat pepper roast and give your taste buds a run of zesty flavors and piquancy.
Coconut Fudge
From creamy vermicelli to sheer khurma to juicy fruits, Eid is incomplete without sweet dishes! On this occasion try the wholesome coconut fudge. The dish requires a few ingredients and is crumbly and gooey at the same time.
Afghani Pulao
This classic rice and meat dish remains an Eid-favourite all over the world. This authentic recipe from Afghanistan is a blend of steamed rice, succulent mutton, raisins and carrots.
Turkish Kofta Kababs
Grilled skewers of spiced-up ground beef, served Turkish style with fresh vegetables, chappati and garlicky yoghurt sauce. That's pretty much all you need to impress your family.
Besides enjoying these savory meaty dishes with your loved ones, do not forget the needy and impoverished.
Wishing you all a meaty Eid Mubarak from TripKar!