PakWheels.com and Mountain Dew in collaboration with the Government of Gilgit Baltistan present Sarfaranga Desert Rally 2017! The most anticipated event will be held at one of the most beautiful, highest Cold Desert of the world in Skardu.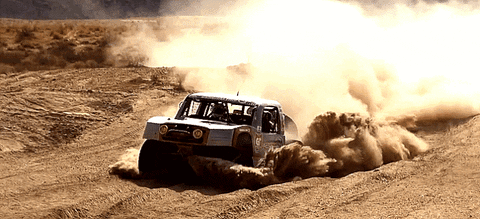 Skardu is the up and coming travel destination, known for its scenic beauty and picturesque sights all over the world. A known haven for mountaineers and trekkers, the region is also famous for its rich cultural heritage and history. The desert rally will be contested at the Sarfaranga Village situated at an altitude of 1000 feet. Decidedly the Sarfaranga Desert Rally 2017 will take place on the 18th of this month. The participants will have to reach the designated area by the 17th. People participating will have to bring their own vehicles and register their co drivers as well.
For your ease, PakWheels has officially partnered with TripKar.com for online hotel booking and reservation.  You can also check out the top budget hotels in Skardu to stay with your family or friends. Besides witnessing the adrenaline filled desert rally, you can also a book a tour with TripKar to explore more.
Desert Rally Registration
All registration formalities and technical queries may be addressed to PakWheels.com on 0334-948376 or 0321-4422801 or 042-35751327 during week days from 10:00 AM to 05:00 PM.
The registration fees is Rs. 5,000, non-refundable.
The registration fees is Rs. 10,000, non-refundable, If you wish to register your car on the venue.
The Registration fees for branded vehicles is Rs. 50,000 which is non-refundable.
Preferably the participating vehicles should not have any sponsored branding. However, in the case of permanent branding, the car must be approved by PakWheels and will be categorized as branded vehicle. The vehicle will not qualify for the free fuel vouchers.
Top fifty winners of the desert rally will get free fuel vouchers for up to Rs 25000. The winners will be selected on the terms and conditions specified by PakWheels.
Fuel vouchers provided to the top fifty winners will be paid through cross cheques at the closing ceremony.
The entry fees will only be returned in case the event fails to happen
The organizers of the whole event reserve the right to accept or reject any entry without assigning any reason whatsoever.
Prize money awards will be distributed according to each category winner. Further details will be provided at the event.
For further details regarding the event click here.